An Aurora, Colorado Divorce, Family, and Custody Law Firm
Slide 1
Divorce is Hard Enough Already
Don't Make It Harder
Start by choosing the right person to help
During this crisis, we are still open to serve you - with virtual meetings, teleconferencing and electronic filings.
Slide 2
For Cooperating Couples...
...we do Uncontested divorces using our unique proprietary process starting under $300.
Call (303) 751-9462 or read on for details
Slide 3
If you need someone in your corner for divorce, child custody, or modification...
...you've come to the right place
Slide 4
Why Calder Family Law?

5-Star Rating
A+ with the BBB
AV (highest) Peer Rating
Top 10 CO Divorce Lawyers
40 Years Experience
Call today and discuss your case with Mr. Calder for free. See for yourself why he is so highly regarded among the legal community, judges, and, most importantly, his clients.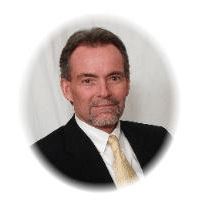 About Aurora Divorce Lawyer Stephen P. Calder
Stephen Calder was born in Utah in 1951 and received a Bachelor of Science degree from the University of Utah in 1974. He earned his Juris Doctorate degree in 1977 from Pepperdine University School of Law, graduating in the top 20% of his class. 
In his career as a Divorce Lawyer in Aurora, he has served the Aurora legal community as president of the Bar Association and has handled thousands of cases, from routine to complex, and everything in between.
For those of you who are cooperating...
We encourage you to consider our ONLINE uncontested divorce process. We have pioneered an innovative process that is easy, convenient, fast, and affordable. You owe it to yourselves to check it out.
Track Record of Excellence
We Accept the Following Credit Cards
We Welcome Your Questions About Colorado Divorce and Family Law
Free 1/2 hour initial consultations – in person or over the phone